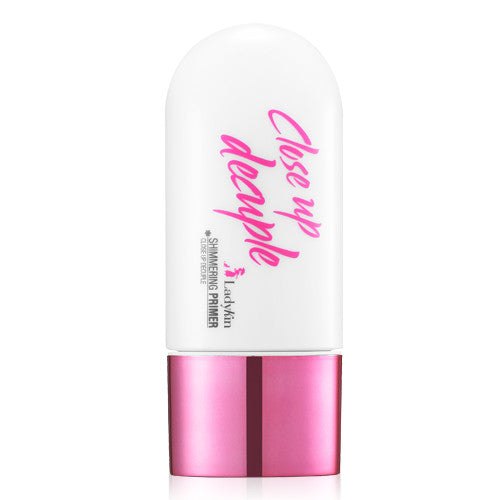 Ladykin
LadyKin Close Up Decuple Shimmering Primer(Pearl Base)
---
Contains bamboo leaf extract, Korea Patent registration No. 10-0639408, a cosmetic composition containing bamboo leaf extract that suppresses skin damage caused by UV and has a whitening effect.

 
Free-paraben, Free-mineral oil.

 
1. Three-Dimensional Skin Expression:

 
Magic Pearl Powder adheres lightly on the skin and provides a natural shine as derived from the skin delicately and helps to create transparent and glossy skin by covering uneven skin texture and imperfection.

 
2. Maintains Smooth Skin Texture:

 
Ginseng callus ingredient that is the plant stem cell culture extract helps to provide vital and resilient skin by supplying abundant moisture and nutrition.

 
Pack Size - 30ml
---
More from this collection
---