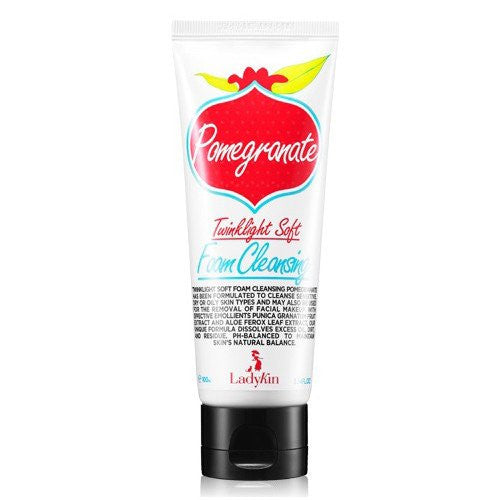 Ladykin
LadyKin Twinklight Soft Foam Cleansing Pomegranate
---
Rich and soft foaming cleanser contains red capsules that dissolve when massaged into skin, scouring pores clean of deep seated impurities and dead skin cells for a thorough clean marked by a smooth and supple feel. Moisture-rich formula lends vitality to a tired and lackluster complexion with its nourishing blend of pomegranate and aloe vera extracts. Lather rich formula is paraben- and mineral oil-free.
Provides elasticity & vitality.

 
Rich and Soft Lather: Rich and soft foam, the soft red capsule that dissolves gently in the water eliminates old dead skin cells and impurities in pores, rich and soft foam as applying fresh cream helps to keep clean skin.

 
Vital Skin Care: Pomegranate extract and aloe extract that are rich in Vitamin and mineral help to care dead skin cells and pores, give vitality to tired skin through the supply of nutrition and moisture deep into the skin, and manage as elastic and radiant skin.

 
Free-paraben, Free-mineral oil.

 
Pack Size - 100ml/3.34oz
---
More from this collection
---